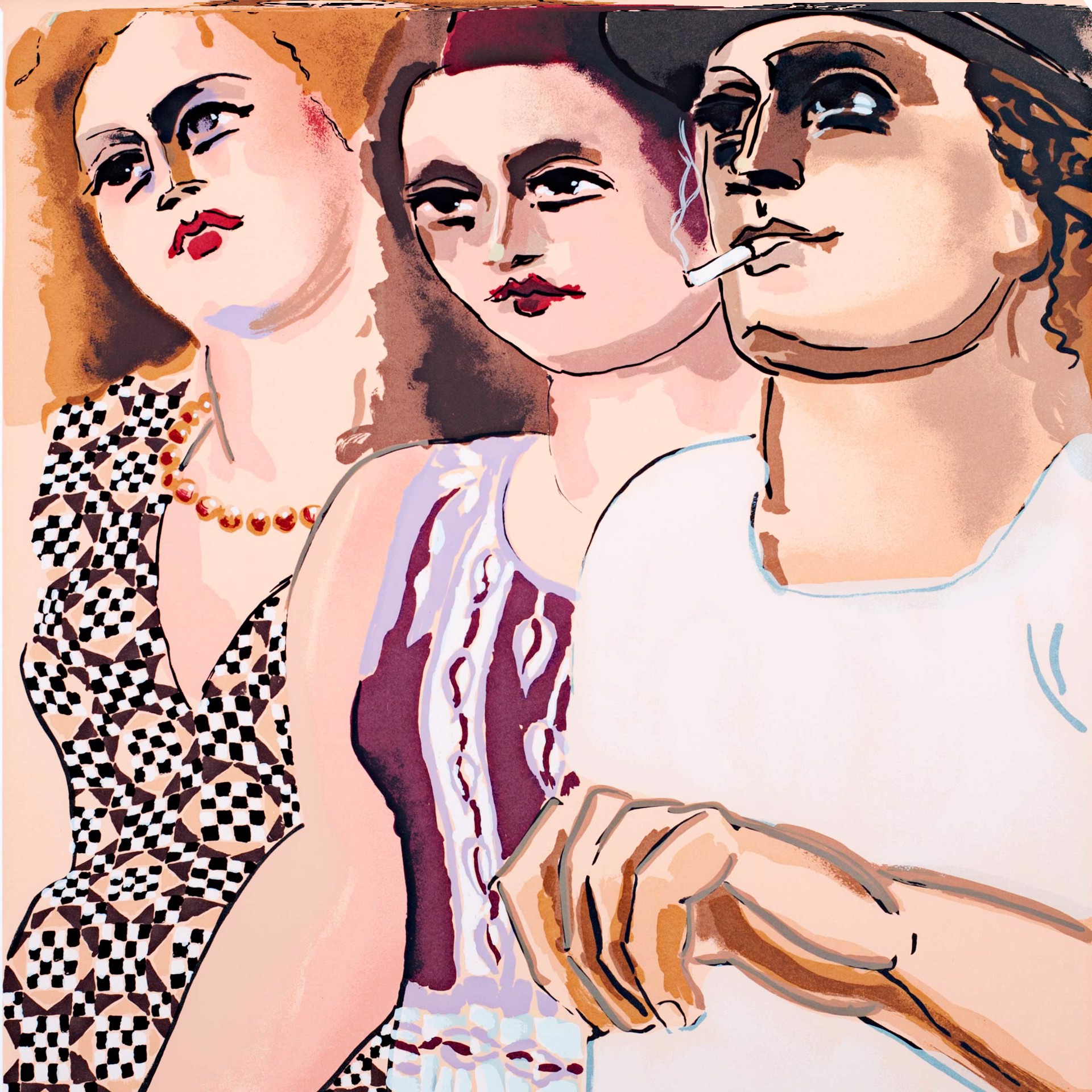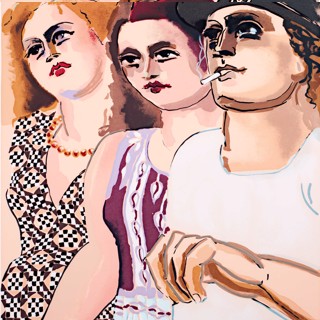 A New York artist, known as a second-generation abstract expressionist, Lester Johnson was born to a large Lutheran family in Minneapolis. He studied at the Minneapolis School of Art and the St. Paul Art School. There he was introduced to Hans Hofmann's teaching approach, particularly the "push and pull" effects of form and color by St. Paul teachers Alexander Masley and Cameron Booth, both of whom had studied with Hofmann in Munich.
After further study at the Chicago Art Institute, Johnson moved to New York City in 1947 and became one of the first downtown loft-dwellers. He shared a lower East Side studio with Larry Rivers and attended some of Hofmann's New York classes. Rents were cheap but Johnson was broke much of the time as he tried to support his painting through a variety of part-time jobs, including teaching art. In 1950, he and realist figurative painter Philip Pearlstein shared a studio space. Lester's wife, Jo, had introduced the two artists at a time when she and Pearlstein were studying art history at New York University. Johnson's various studios, on the Bowery and elsewhere, were always one flight up with a view of Manhattan's active street life. No wonder, for over fifty years, street scenes have been a dominant part of his art.
Johnson adopted the working techniques of action painting, which meant he used a great deal of paint. A tube of oil paint might be expended in seconds as he, like Pollock, physically projected himself into the work. The images that Johnson produced were not decorative, but stubbornly confrontational: oversize, brooding, thickly encrusted, scarred surfaces that were alive with recognizable objects and figures. Even today, few realize how radical it was for Johnson to depict a recognizable subject in an adamantly pro-abstract-expressionist climate. Sculptor George Segal recalled: "The Abstract Expressionists were legislating any reference to the physical world totally out of art. This was outrageous to us". Rebellion came naturally to Lester Johnson, and he remained tenaciously outside the mainstream.
Nonetheless, he produced a body of work that influenced several generations of younger painters and confounded an art establishment in need of neat categorization. He remains one of the few painters whose work holds significance for both abstract and figurative artists. Lester Johnson's animated men and women, with all their nervous energy, yield themselves only gradually to analysis and will no doubt be reinterpreted for many years to come. His largest achievement is perhaps the degree to which each of his works is still able to convince us that the act of painting is relevant and vital.
Read More