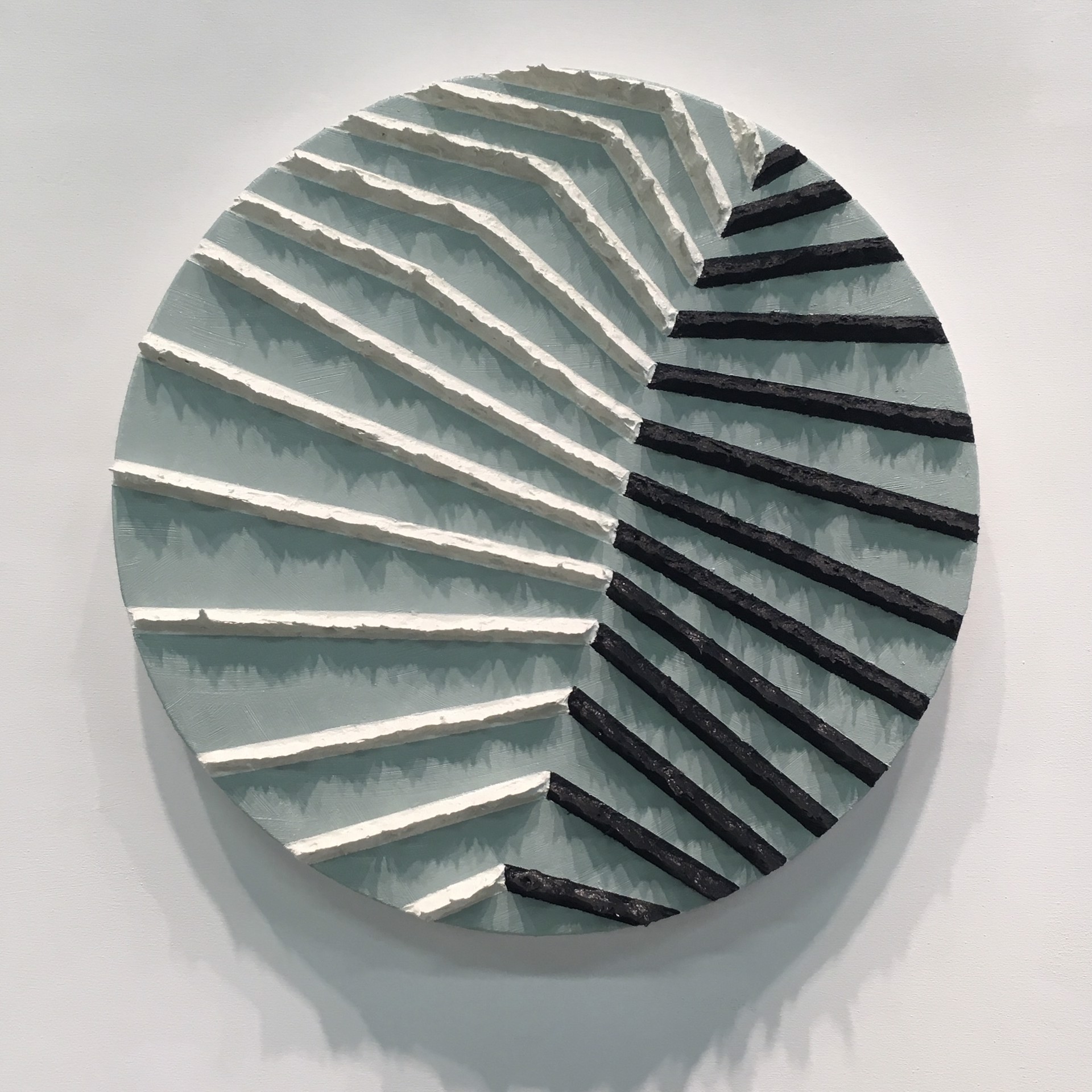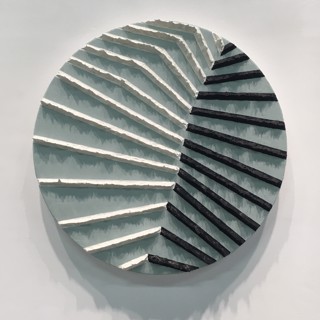 Daniel Klewer is best known for his painting process which over the years has evolved into him nearly doing away with the brush and implementing a non-traditional paint application process. Daniel's love of oil and acrylic paint is evident in his treatment of his abstract paint surfaces. He enjoys a meditative, sequential process where the spontaneity of the material is allowed to influence the direction of the work.
Daniel was born and raised in Milwaukee and majored in art at UWGB. He also earned a Master of Arts in visual studies degree from Cardinal Stritch University. He is now based in Green Bay, Wisconsin and his work is inspired by the compositions and colors in the nature around him.
Linear Tactility: Daniel Klewer continues to celebrate his love of oil paint in his ongoing series "Linear Tactility". The paintings all share a consistent linearly divided composition. Color relationships, texture, and a brushless paint application dominate the paintings' surface. The paintings unique, sculpturally-textured paint feels as if it is reaching off the canvas towards the viewer. The vibrant colors draw you into the paintings' surface, while the sharp cactus-like texture pushes back.
Botanical Abstractions: Working in oil on canvas, Daniel produces works characterized by a lush paint surface. His works follow strict, self-imposed rules. Daniel has a unique process of removing the paint surface, literally stripping back the initial gestural painting and re-attaching the removed paint to the edge of the canvas. As the surface on the painting is repeatedly scraped over, the original pictorial compositions are distorted, blurred, and given new life. These built-up layers of paint accumulated on the edge of the paintings record the artist's unique process, and have become instantly recognizable as a process and language of painting all his own.
Read More