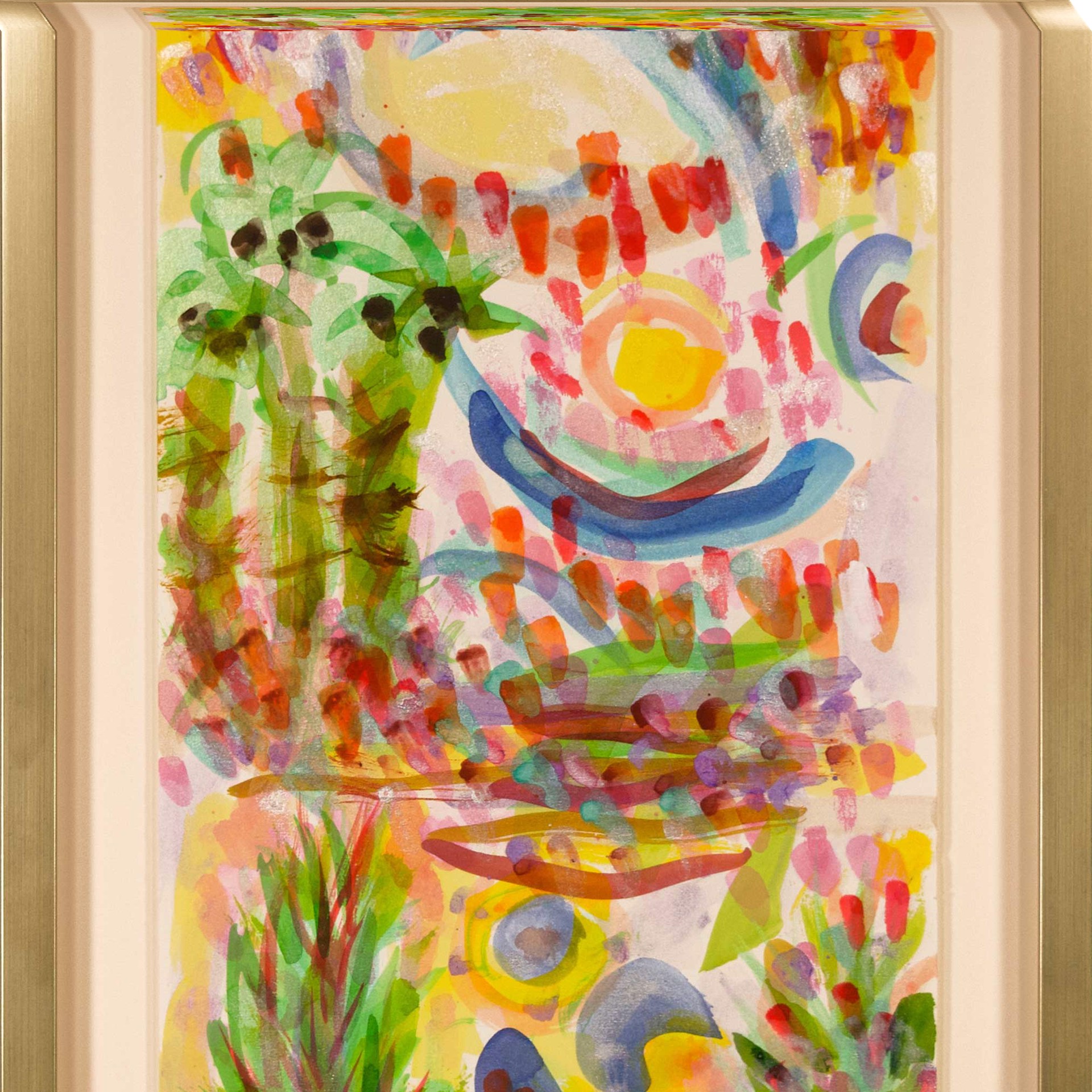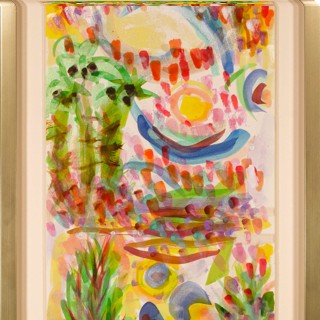 DAVID J. BARNETT
David Barnett, an artist, collector, appraiser and gallerist has been passionate about art from the early age of five. David's career as an art dealer began at age nineteen when, as a fine arts student, he sponsored an exhibition of work by fellow student artists. In 1966, he opened his first gallery in a converted basement apartment at Wisconsin Avenue and 21st Street. In 1985 David moved his gallery from Wisconsin Avenue into the Old Button Mansion on State Street and has been active ever since. David's talents for recognizing undervalued artists and for meeting the needs of art lovers, art collectors and artists have created a vibrant, flourishing gallery and collection of over 6,000 works of art.
David was born and raised in Wisconsin. He has been painting in watercolors, acrylics, oil pastels as well as fine art photography. David has more than 10 different series he has developed over the years. They include Abstract, Surrealism, Morph Dog, Up North Birch Bark, Impressions of Mexico City, Southwest, Fireworks, Famous Artist Paying Homage and Garden Panorama. Influential artists include Vermeer, Miro, Kandinsky, Chagall, Nolde and Klee. David has been featured in many magazines, newspapers and public television programs regarding his beautiful gallery, collection and knowledge and passion of fine art. David also has work in the permanent collection Scottsdale Museum of Contemporary Art, Arizona.
In November 2005, he opened his second studio gallery in Hartland, Wisconsin.
Exhibits
"Morph Dog Series", David Barnett Gallery, 1996
"Renewal", Art Escape Gallery, Thiensville, WI, 2003
"Recent Watercolors", David Barnett Gallery, 2003,
Lora D. Art Gallery, Chicago, IL, 2004
"Group Show", Broden Gallery Ltd., Madison, WI, May-June 2004
"Homage to Kandinsky", David Barnett Gallery, Milwaukee, WI 2014
Collections Scottsdale Museum of Contemporary Art, Scottsdale, AZ
Private collections throughout the United States and around the world including collections in Wisconsin, Maryland, New York, Washington D.C., Arizona, Illinois, Florida, Kentucky. International collections in Brazil, Singapore and Hong Kong.
Articles Milwaukee Journal Sentinel, "Barnett Gives His Work an Exhibit" by James Auer, November 1996 Exclusively Yours, "For the Love of Art", April 1996 Exclusively Yours, "Fine Art from the Eye of the Experts", April 2001 Lifestyle West Magazine, Cover Feature, The Renaissance Man, November 2001 Milwaukee Journal Sentinel - "A Symphony of Art Fills Home – Show House Features Local, National Artists, August 2002 Milwaukee Journal Sentinel, "6000-Square Foot Home Started As Run Down Wreck", Entrée Section, October 2002 City Life Style, December 2002 Milwaukee Journal Sentinel - "First Time Home Buyers Lofty Advice" by Curt Nichols - Interview with David Barnett, June 2003 Milwaukee Journal Sentinel, "Versatile Gallery Owner Ready For Own Show" by James Auer, July 2003 Education University of Wisconsin-Milwaukee, Art History, Fine Arts, 1966-1968 Lincoln College, Lincoln, Illinois, Liberal Arts, Fine Arts, 1964-1965 Member of Appraisers Association of America since 1975 USPAP (Uniform Standards of Professional Appraisal Practice) compliant through 2018
Read More