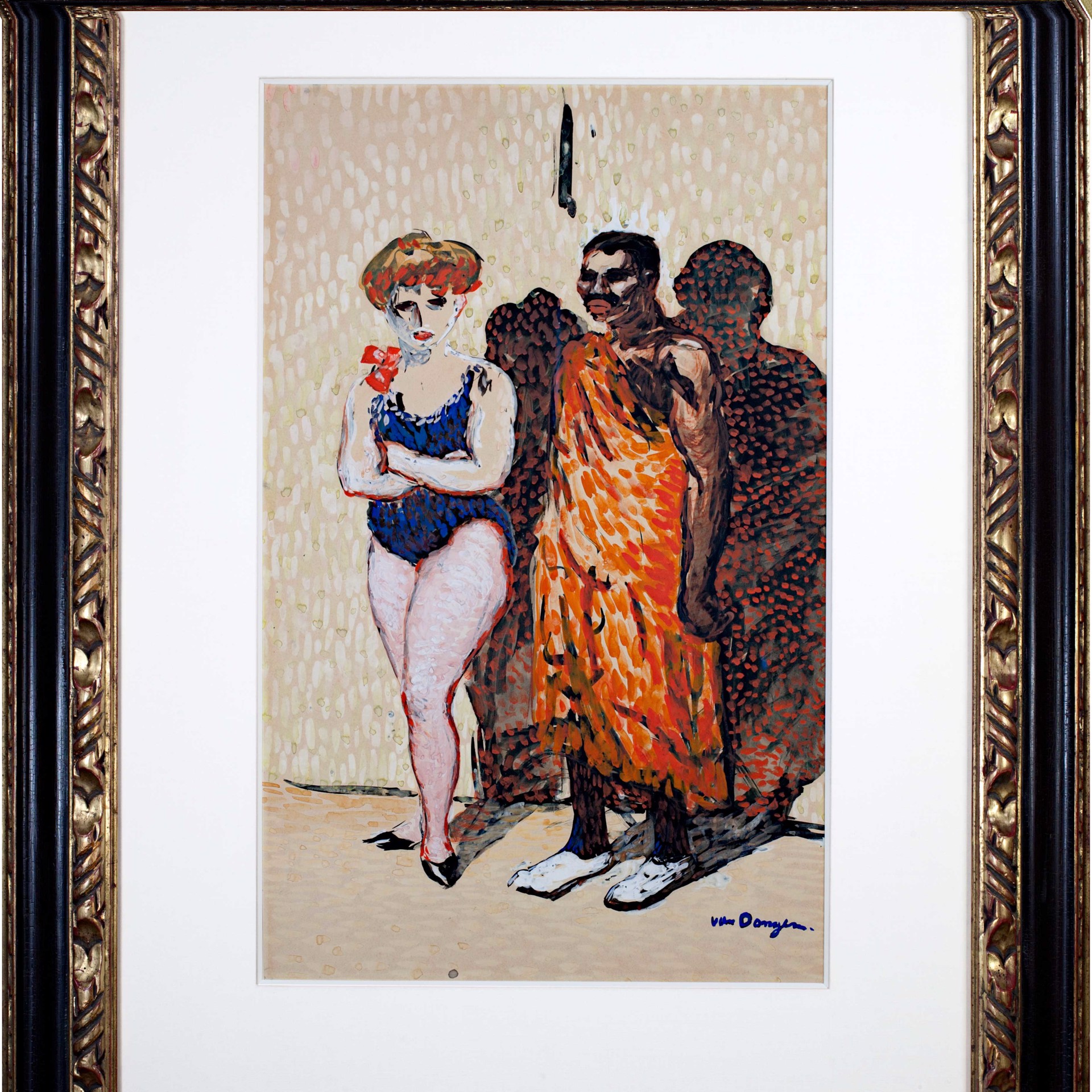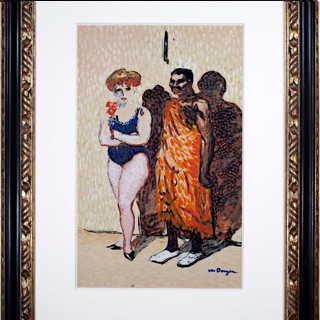 Cornelis Theodorus Maria van Dongen (26 January 1877 – 28 May 1968), usually known as Kees van Dongen or just Van Dongen, was a Dutch painter and one of the Fauves. He gained a reputation for his sensuous, at times garish, portraits. Van Dongen began to exhibit in Paris, and participated in the controversial 1905 Salon d'Automne exhibition. Other painters included Henri Matisse. The bright colors of this group of artists led to them being called Fauves ('Wild Beasts'). Van Dongen was also briefly a member of the German Expressionist group Die Brücke.
In these years he was part of an avant-garde wave of painters, including Maurice de Vlaminck, Othon Friesz, Henri Rousseau, Robert Delaunay, Albert Marquet, Édouard Vuillard, who aspired to a renewal of painting which they thought was stuck in neo-impressionism.
In 1906, Preitinger and van Dongen moved to the Bateau Lavoir at 13 rue Ravignan in Montmartre, where they were friends with the circle surrounding Pablo Picasso and his girlfriend Fernande Olivier.
After the First World War, under the influence of his companion, the fashion director Jasmy Jacob, among others, van Dongen developed the lush colours of his Fauvist style. This earned him a solid reputation with the French bourgeoisie and upper class, where he was in demand for his portraits. As a fashionable portraitist, he was commissioned for subjects including Arletty, Louis Barthou, Sacha Guitry, Leopold III of Belgium, Anna de Noailles and Maurice Chevalier.
With a playful cynicism he remarked of his popularity as a portraitist with high society women, "The essential thing is to elongate the women and especially to make them slim. After that it just remains to enlarge their jewels. They are ravished. This remark is reminiscent of another of his sayings: "Painting is the most beautiful of lies".
In 1926, he was awarded the French Legion of Honour and in 1927 the Order of the Crown of Belgium in recognition of his contributions to art. In 1929, the French government awarded him citizenship. Two of his works were collected that year by the Musée du Luxembourg.
The social and commercial appeal of his later work (such as a 1959 portrait of Brigitte Bardot in a little black dress, with her hair tousled) did not match the artistic promise or the bohemian eroticism of his first three decades of work. From 1959, Kees van Dongen lived in Monaco. He died in his home in Monte Carlo in 1968.
Read More